---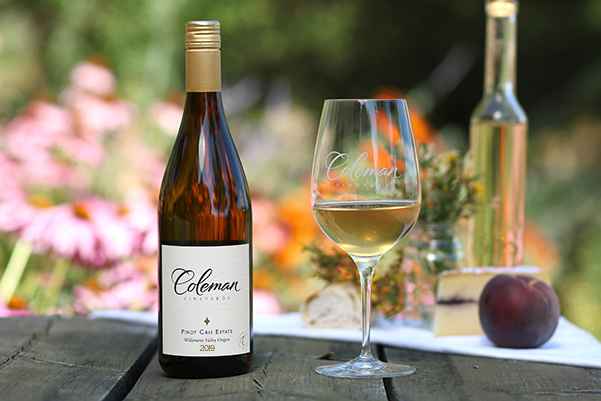 Pinot Gris Estate 2018
Pinot Gris Estate is harvested from our cooler western vineyard block where coastal influence mediates our warm summer sun and enhances extended fall hangtime. Fermented in vessels of acacia barrels, oak barrels, stainless, and Italian terracotta, the site is known for expressing bright and savory fruit. The flint undertone makes you think of the 52 million year old volcanic marine sediment from which the vines grow.
Golden straw and with the weight of a viognier or an exotic chardonnay.  Notes of peach and mango and fresh, racy acidity are nicely balanced with a dollop of cream and flint.  This is not a simple gris yet it is clean and infinitely sip-able. Enjoy with shrimp stir fry, especially garlic pepper shrimp, grilled mahi, or any fish taco.  Spicy foods push a fun, candied note in this wine but anything garlic is the real winner.  Pork loin anyone? Or just a porch.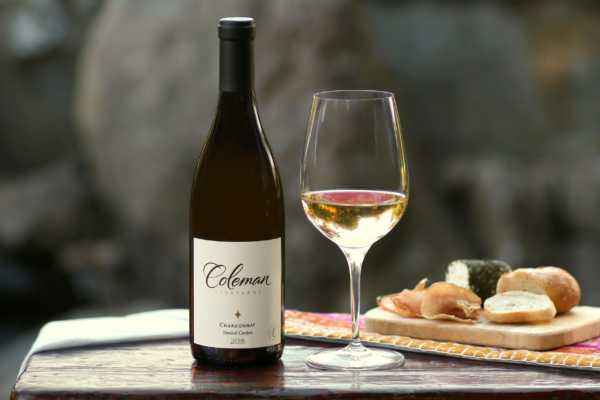 Chardonnay Willamette Valley Oregon 2018
A careful blend from select vineyards of the Willamette Valley allows us to create elegant, delicately aromatic Chardonnay. You'll find subtle texture and bright fruit notes framed by a bare whisper of the fermentation expressed from French oak barrels.
Medium straw in color with hints of gold, this fresh Chardonnay offers green apricot, narcissus blossoms, and a kiss of oak with a dollop of cream.  Vary the serving temperature to highlight the range of qualities: well-chilled will emphasize lime and cool will highlight the cream.  Enjoy 3-7 years.
Enjoy with
-grilled fish
-succotash
-cacio e pepe
-chips and salsa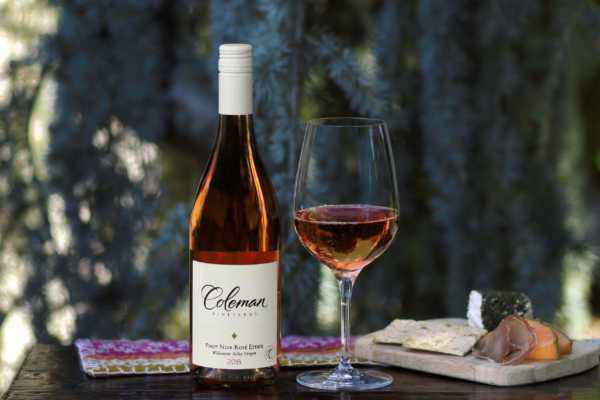 Pinot Noir Estate Rosé 2018
A Rosé made of Pinot Noir, we leave our grapes on short skin contact at harvest before pressing the juice for fermentation in stainless and neutral oak. Our Rosé expresses the complexity of the Pinot Noir grape with the pale color of an ethereal rose, appealing to a multitude of palates and menus.
Leaning towards purple orchid on the Pantone palette, this medium bodied Rosé has the balance of a classic film beauty: delicate notes of cherry and exotic fruits, flint, saline and racey spice adds interest and sophistication with a tease of sweetness in the finish.  Enjoy chilled throughout the summer, with sushi, and at Thanksgiving.
Enjoy with
-veggie breakfast scramble
-tuna with olive oil and olives
-goat cheese pizza
-teriyaki bowl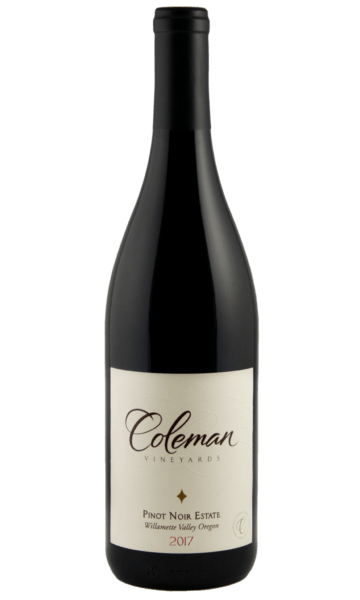 Pinot Noir Estate 2018
Pinot Noir Estate is a slow-shuttered snapshot of each vintage, uniquely expressing the fruit, earth, and weather of our estate vineyard. We listen carefully to the grape, our winemaking role to coach and coax the essence and history into a fine bottle of wine.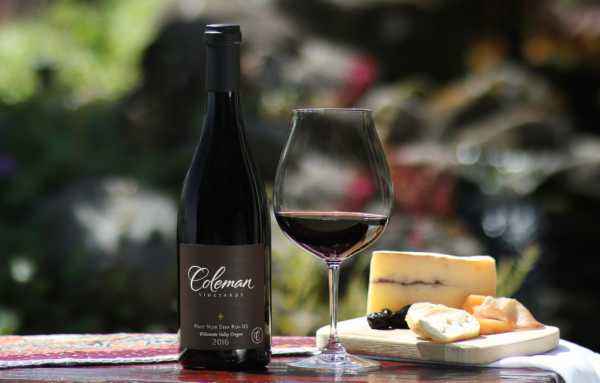 Pinot Noir Deer Run 115 2017
Over centuries, clones of the pinot noir grapevine have been both carefully and serendipitously cultivated. Planted in 1998, our Deer Run 115 showcases the Pinot Noir Dijon 115 clone. Here on our estate site, this clone consistently shows layers of red fruit such as strawberry and dark raspberry.
Like a glass of cherry juice with more red than purple, a heady, surprisingly perfumed nose, this single vineyard pinot noir expression surprises with a rich, round palate and broad tannins. The flavor profile is of a dark-fruited compote of late season blueberries, brown sugar, toasted oak, and cacao. The wine finishes medium long and should be enjoyed within 3-7 years.
Enjoy with
-sweet potato chile
-slow cooker pork
-grilled salmon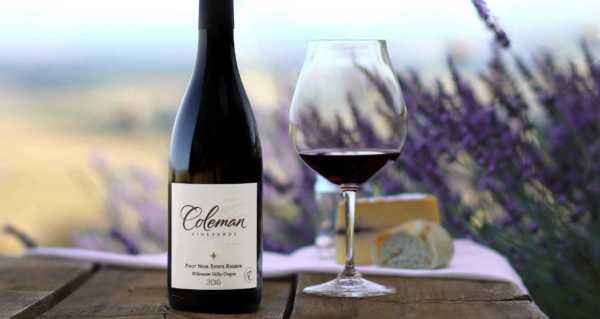 Pinot Noir Estate Reserve 2018
Coleman Pinot Noir Estate Reserve is a celebration of our vineyard terroir and winemaking style. The blend is lovingly culminated from both exceptional barrels and that unusual, special 'something' barrel that piques our interest. Like a symphony, if you listen carefully, you'll hear the various instruments. Let the music flow together, and something beautiful is created.
This broad shouldered, toasted oak, mesquite, nutmeg and lilac layered otherwise serious wine also has a playful passion fruit and cherry thread and a vibrant nose. Refined, ponson silk velvet tannins. Ideal sip for sip, or paired with any of your Pinot Noir classics:
Plank-grilled salmon, duck, game, casseroles or, of course, beef stew.