Our Site
Initially planted in 1991, Coleman Vineyard is located within the Western region of the Willamette Valley. Nestled in a protective weather shield provided by the local Coast Range foothills, the site consists of almost 14 acres of pinot noir and 9 acres of pinot gris vines. Our vineyard lies beside the Van Duzer corridor, an opening through the mountain range leading to the Oregon coast which typically provides our warm summer days with crisp afternoon winds, cooling the evening temperatures down significantly. We believe this temperature variation alongside the area's rich volcanic soils are a major contributing factor to the phenolic characteristics and brightness of the wine, providing a healthy structure for aging in addition to signature dark cherry and spice flavors accentuated by intense color.
Because these influences have helped to shape a geology and climate unique to the vineyard growing regions of the Willamette Valley, our site is located within what is now known as the McMinnville AVA.
The Dirt
Formed over 40 million years ago by oceanic volcanic uprisings followed by deposits of lava from the Cascade Mountain eruptions (known as basalt tufts), our soil comprises of silty clay loam over a fractured volcanic basalt base. This marine and volcanic influence have provided our site with layers of Jory, Yamhill, and Peavine soils types, set on gentle slopes between 300-550′ elevation.
Coleman Vineyard was selected by the US Geology Service for a detailed soil study in 2006. This year-long test provided significant information about the vineyard site regarding soil typing, water holding capacity and uptake, and nutrient and mineral exchanges.
Land Management
Our family farm is dedicated to conserving the land for the health of our family, our wines, and for future generations. With this in mind, we strive to cultivate our soil under sustainable land management practices. We use cover crops, compost, and in-row cultivation to produce a natural cycle of nutrition and organic matter in the vineyard. We favor natural over artificial solutions, working to retain a verdant and balanced ecosystem to better sustain the longevity and health of our land and water. Our vineyard is dry-farmed, allowing our roots to burrow deep into the earth to draw water and nutrients from the mineral-rich soil.
Grape Maintenance
Our grapes are cropped each year to approximately 2 tons per acre and dry farmed to help better enhance the ripening and flavor intensity. Each vine is carefully tended by hand over the growing season. This careful attention to detail, along with experience and ongoing education, results in an intuitive farming style that we constantly attempt to translate into our wine.
Spring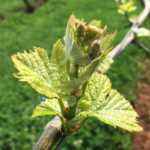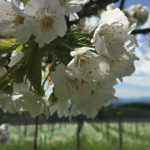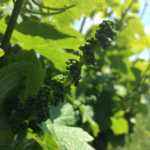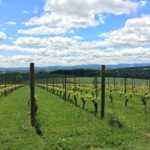 Summer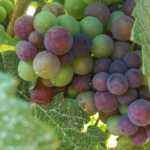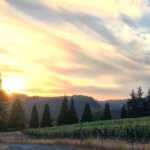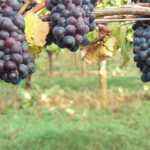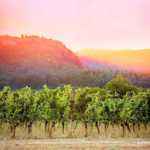 Harvesting & Winemaking
Coastal breezes and climate protection from the local foothills provides our vineyard site with warm days and quick cooling nights, allowing our grapes to slowly ripen a little longer into the harvest season.
We strive to express the terroir in our wines, a reflection of our unique site and climate, with gentle, minimal winemaking techniques.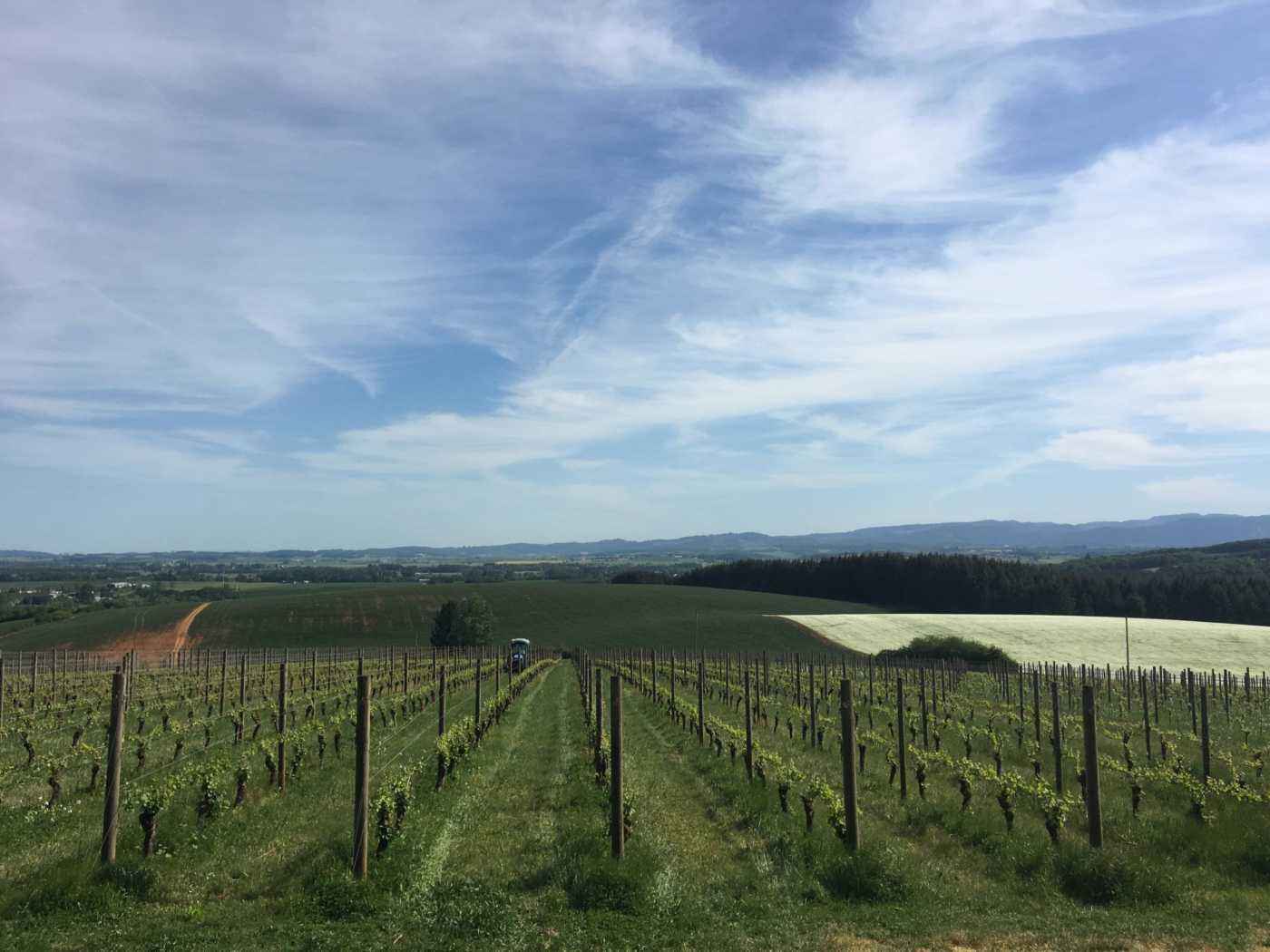 Old Block
A gentle south-facing slope, our Old Block is named with respect to its origins, containing our vineyard sites first grapes planted in 1991. This block is home to self-rooted Pommard vines, which in part with dry farming techniques have developed hearty roots stretching deep into complex soil layers. These robust roots have lead to dynamic wines expressive of the terroir from which they grew.

Elevation: 300-500′
Varietal grown: pinot noir
Clones: Pommard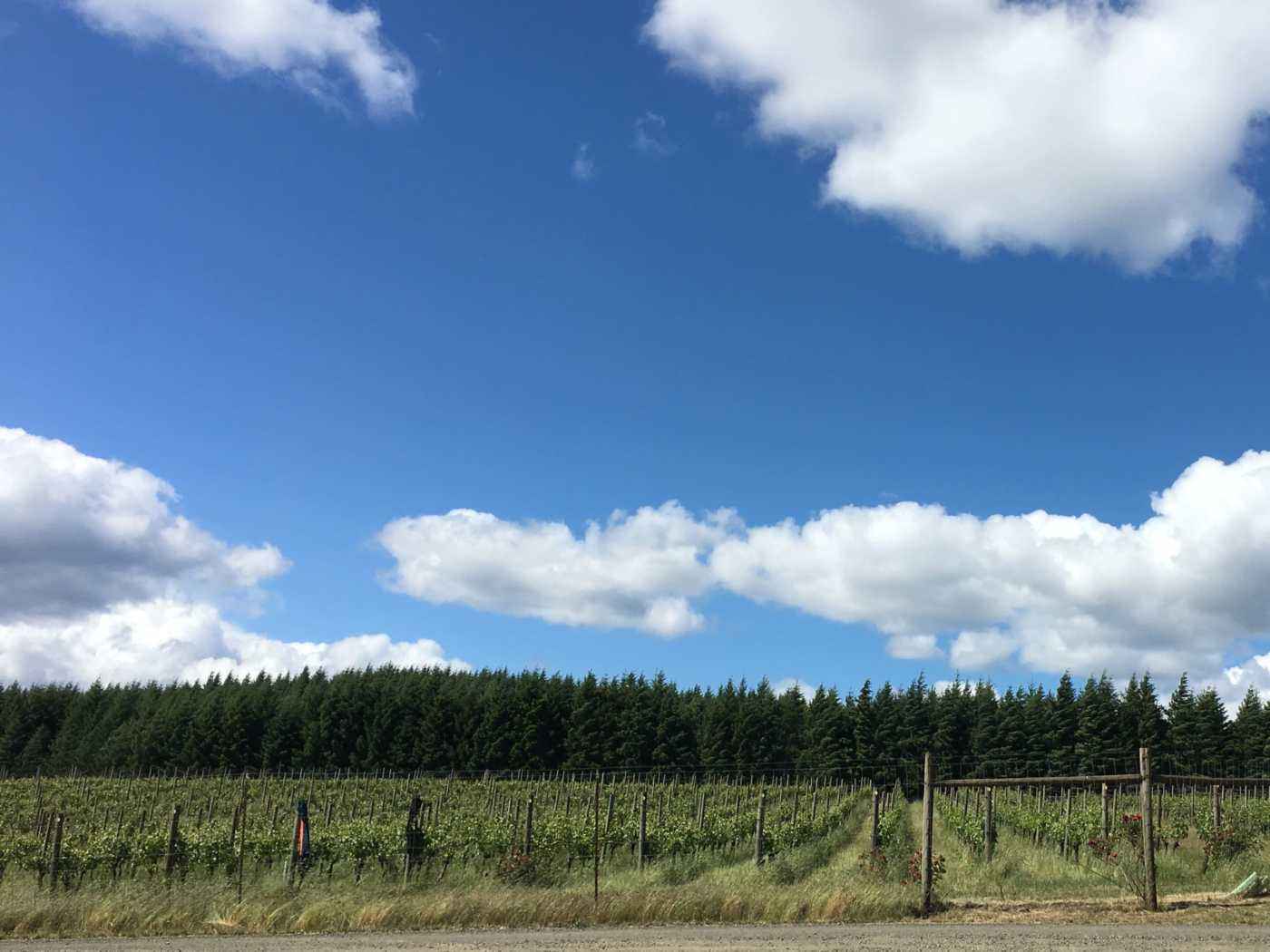 Deer Run
With a bare incline, our south-facing Deer Run block crowns the vineyard hill. This alluring section of the vineyard received its name from witnesses to past exchanges between winegrower Randy Coleman and the valley's more mischievous neighbors. Our Deer Run block's personality shines in our Dijon 115 clone, which we use to produce our single-clone Deer Run Dijon 115 wine.
Elevation: 500-550′
Varietal grown: pinot noir
Clones: Dijons 114, 115, 667, 777, & 828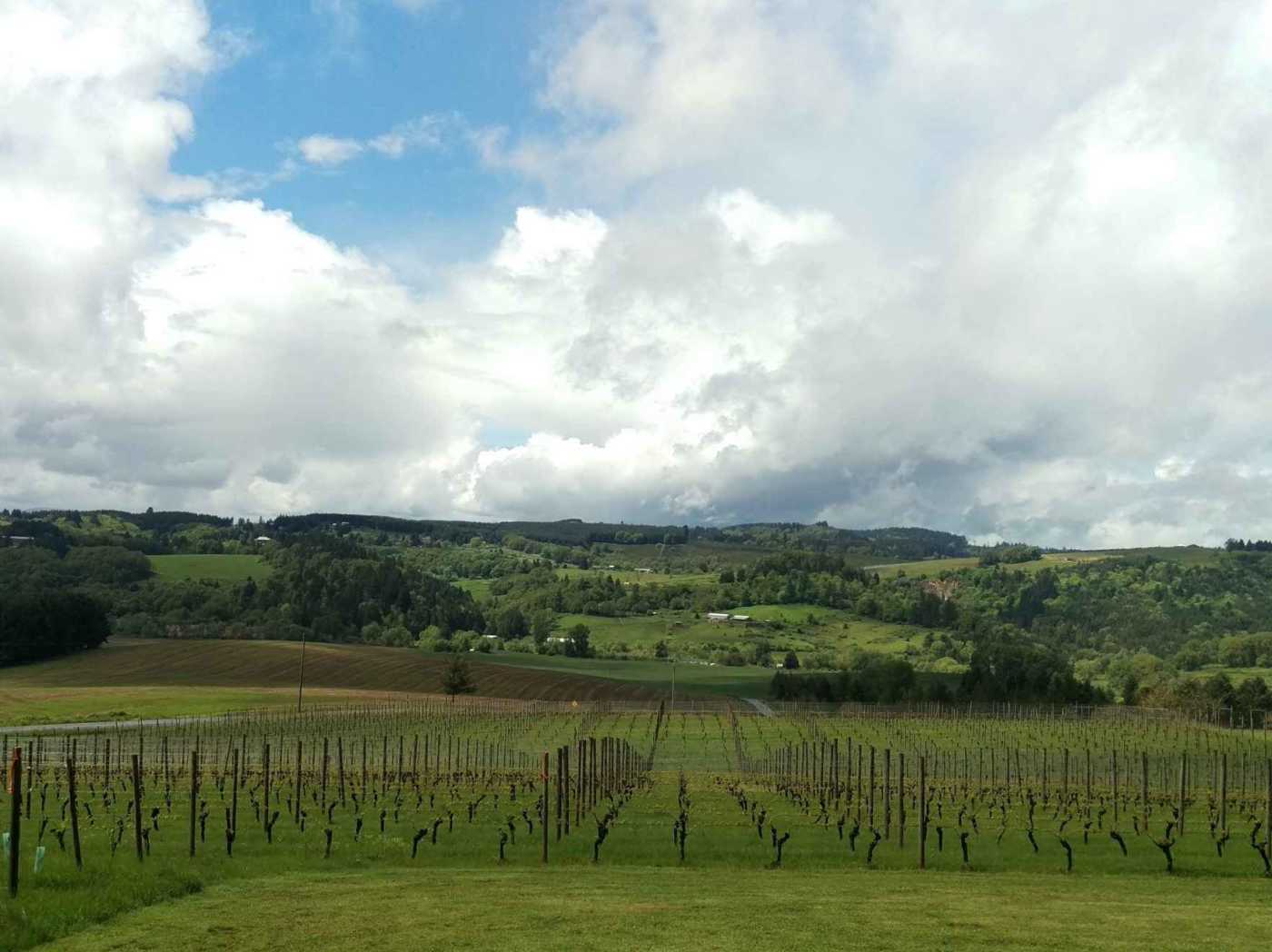 Pinot Gris
Our Pinot Gris block is located on gentle western facing slopes. This section of our vineyard site benefits the most from crisp coastal winds, which help to mediate the warm summer sun and enhance extended fall hangtime. Rich with the ancestry of the valley, the slow thoughtful ripening of these vines encourages our white wines to better express the influence of the 52 million year old volcanic marine sediment from which they grow.
Elevation: 300-500′
Varietal grown: pinot gris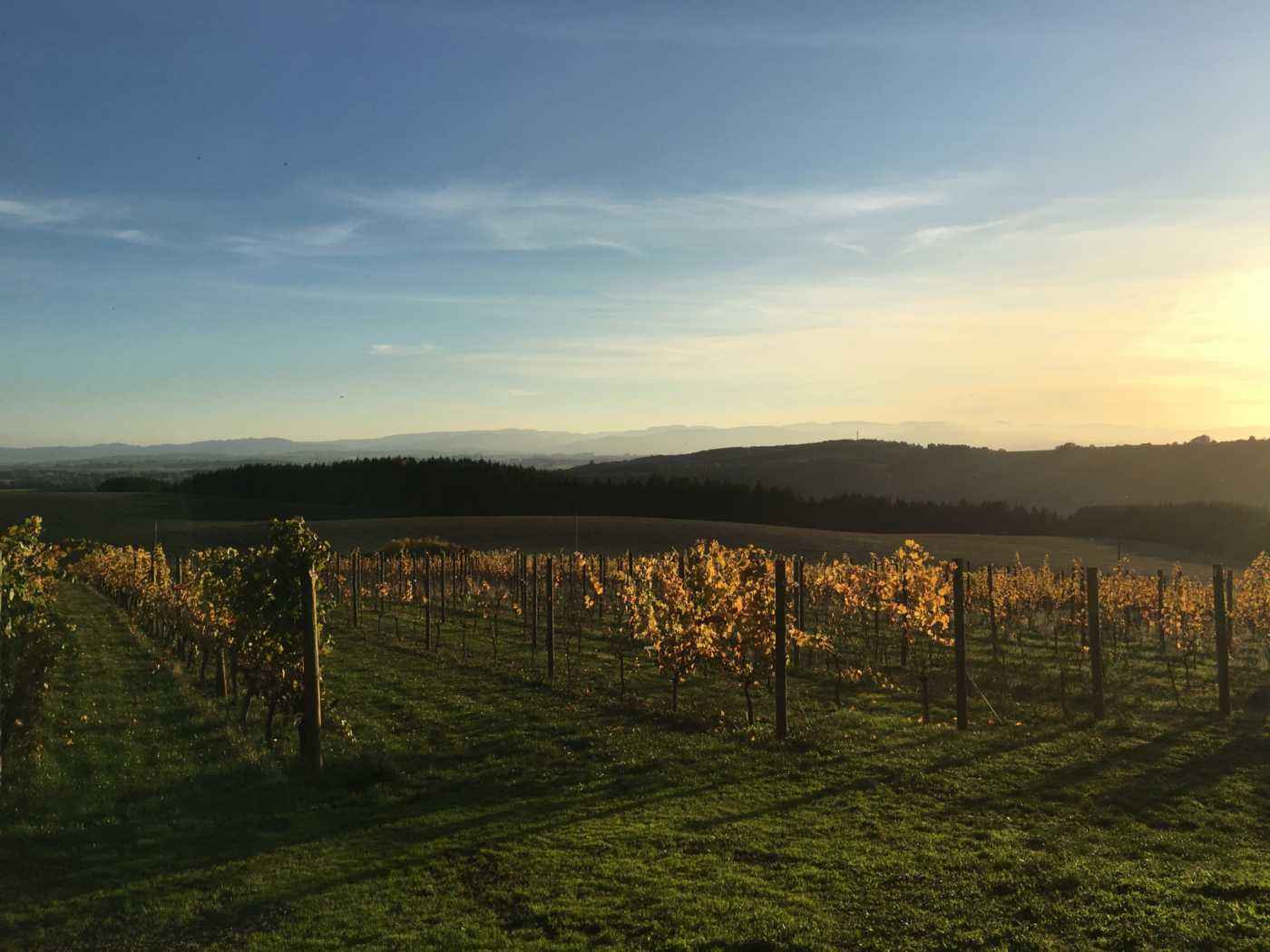 Field Blend
Utilizing a beautiful mélange of clones alongside nature's indomitable wisdom, our Field Blend block is a vineyard snapshot of our different Pinot Noir varietals. Planted and later vinified together rather than separately, we allow mother nature to work in conjuncture with our winemaker in this block to organically develop a unique wine with every vintage.

Elevation: 300-500′
Varietal grown: pinot noir
Clones: Dijons 114, 115, 667, 777, 828, & Pommard