Wine Flight Tasting Notes
---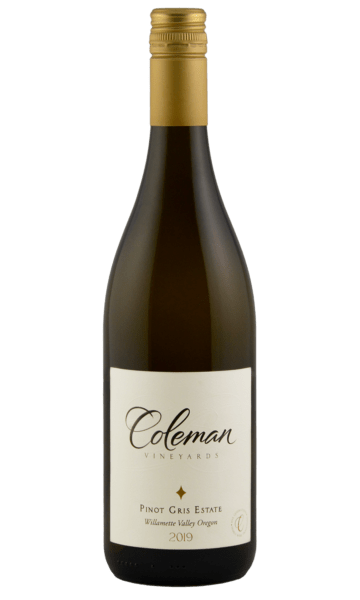 Pinot Gris Estate 2019
A very pretty wine that shows some skin! This is one of the best Coleman Gris in years and a perfect example of small batch, cool-climate estate gris with gentle skin contact and much TLC. Plumeria and apple blossoms, meyer lemon, and a kiss of toasted nectarine tart, are complemented with just the right amount of zing. Balanced weight with a meringue finish.
Best appreciated with good company, grilled ono, a fine chevre (we love Oregon's Rivers Edge), or whatever leftovers are in the fridge.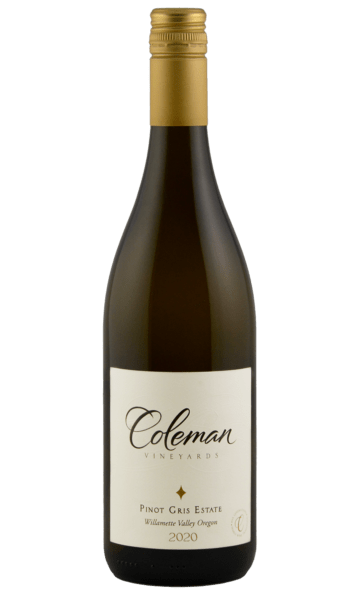 Pinot Gris Estate 2020
On trend with an engaging depth of character. The wine unfolds with toast, lemon blossoms, peach, slate, chalk, lime zest, crisp apple, a kiss of acacia and a fresh, mouth-watering almost saline finish. Acidity is well balanced with the medium body.  Subtle tannins lend weight and allow for broad pairing opportunities: asparagus risotto, briney cheese, grilled lobster with herbed butter, cauliflower gratin, shirred (baked) eggs, roasted broccolini, swordfish or mahi-mahi. This is one gris that is best served cool, but not cold.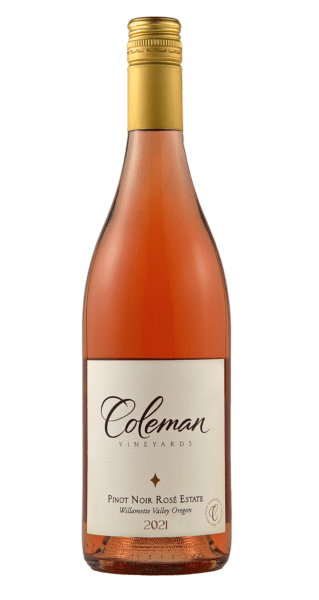 Rosé Semi Sparkling 2020
The pretty pale salmon color is complemented by a subtle stream of tiny effervescence and a vibrant nose of toasted hazelnut and marionberry. The delicate bubbles punctuate with tangy strawberry and nectarine and are balanced by a toastiness that shows some phenolic weight and a smooth, dry cream soda finish. This is at once both a playful and extremely sippable wine. Serve well chilled with Thai salad rolls, room-temperature brie and fresh baguette, a BLT, merguez sausage, or garlicy lamb.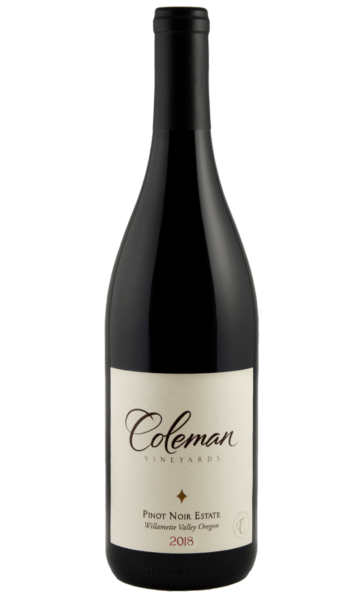 Pinot Noir Deer Run 115 2019
Over centuries, clones of the pinot noir grapevine have been both carefully and serendipitously cultivated. Planted in 1998, our Deer Run 115 showcases the Pinot Noir Dijon 115 clone. Here on our estate site, this clone consistently shows layers of red fruit such as strawberry and dark raspberry.
Dark chocolate dipped strawberries are complimented with exotic cedar and violet notes as the wine complexes purple on the palate with blackberry and elderberry, green olive, and sculpted faille tannins. Less ballet and more tango, try with braised shortribs, mole negro, or a fully loaded burger (beef or veggie).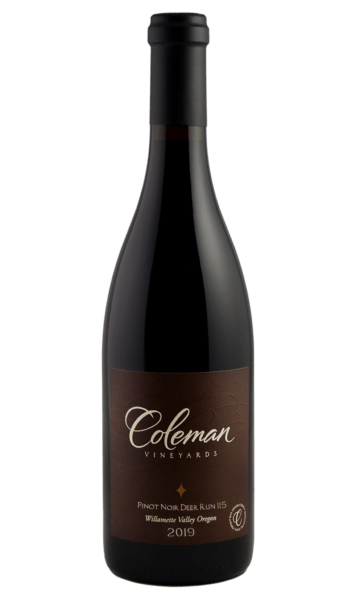 Pinot Noir Old Block Pommard 2019
Old Block Pommard is vinted from the oldest vines planted on the Coleman estate in 1991. These self-rooted vines grow deep into the basalt bedrock, giving our Pommard clone distinct earthy & vinous sensory notes layered with dark cherry and fine tannins.
Garnet charm leads to cherry juice, crisp Santa Rosa plum and starfruit, delicate floral and graphite notes, and a suggestion of cola. Silk crepe tannins drape across the palate and the juicy, ample finish encourages a range of classic dishes from grilled salmon with morels to duck confit with lentils or tarte flambée to pork ramen or a mushroom & fennel risotto. Old Block is always a charmer and this vintage does not disappoint.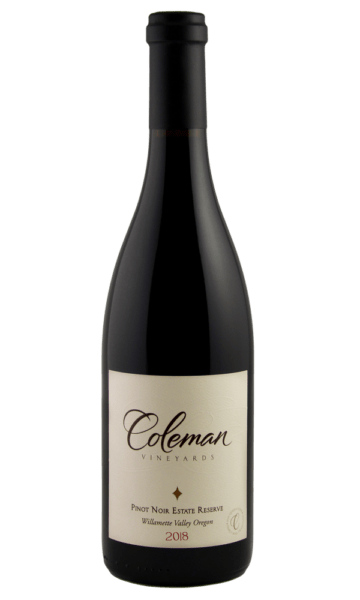 Pinot Noir Estate Reserve 2018
Coleman Pinot Noir Estate Reserve is a celebration of our vineyard terroir and winemaking style. The blend is lovingly culminated from both exceptional barrels and that unusual, special 'something' barrel that piques our interest. Like a symphony, if you listen carefully, you'll hear the various instruments. Let the music flow together, and something beautiful is created.
This broad shouldered, toasted oak, mesquite, nutmeg and lilac layered otherwise serious wine also has a playful passion fruit and cherry thread and a vibrant nose. Refined, ponson silk velvet tannins. Ideal sip for sip, or paired with any of your Pinot Noir classics:
Plank-grilled salmon, duck, game, casseroles or, of course, beef stew.