The Mac Meltdown 2020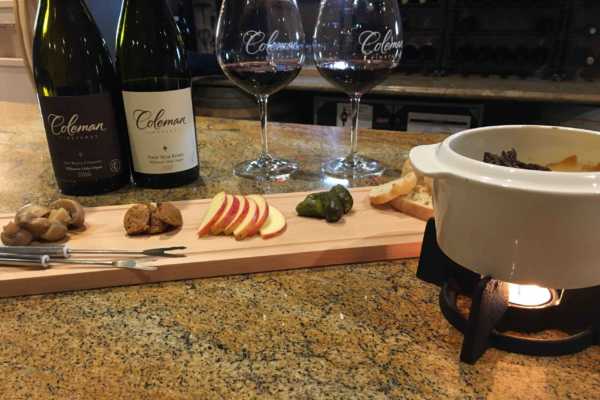 Mac Meltdown 2020
Throughout February, Coleman Vineyard will proudly be joining the participants of Yamhill County's 2020 YCAP Grilled Cheese Meltdown fundraiser! We invite you to bring a friend and come play with your food; we will be serving a personal pot of gooey cheeses and assorted dippings to go alongside your wine flight.
---
The 2020 Melt down deluxe edition is a partnership between the YCAP FOOD BANK and 68 restaurants and businesses throughout Yamhill county
Each participating location has agreed to donate $2 per sandwich or a percentage of the sales for their cheese-related item to the YCAP Food Bank. Participants are divided into divisions based on the size of the establishment: Slice, Wedge, Wheel, Who Moved My Cheese? Vin Et Fromage, and Bonus Stop. There will be a "Biggest Cheese" award for the most sandwiches sold in each division. There will also be a "People's Choice" award based on your favorite sandwiches and the total number of them sold, so don't forget to join The Melt Down Facebook Group to cast your votes!
Visit participating restaurants and order their special Grilled Cheese sandwich – a portion of the proceeds will benefit YCAP Food Bank!
Restaurants are competing for the best grilled cheese sandwich in town…"The Biggest Cheese"!
Pick up your punch-card with your first sandwich, then visit 4 or more restaurants to be entered to win a gift card!
Tags: Coleman Vineyards, Events, Food, Wine & cheese, Wine pairing.